产品特性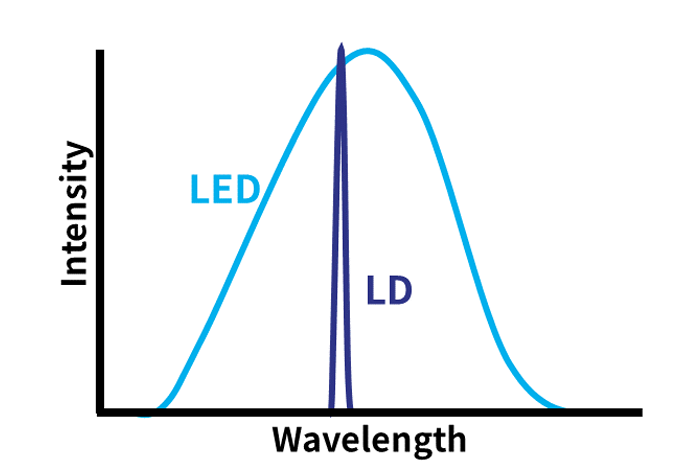 Monochromaticity and Coherence
LDs have excellent monochromatic properties and high color reproducibility due to their narrow spectral width.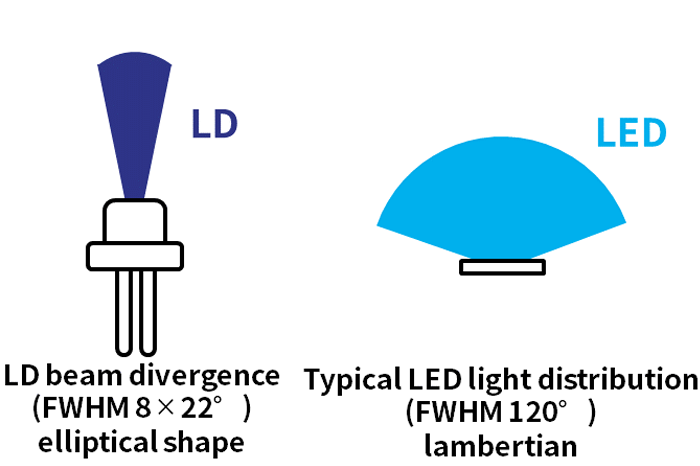 Directivity and Condensing
LDs have excellent light gathering properties due to their narrow beam radiation and small emission area.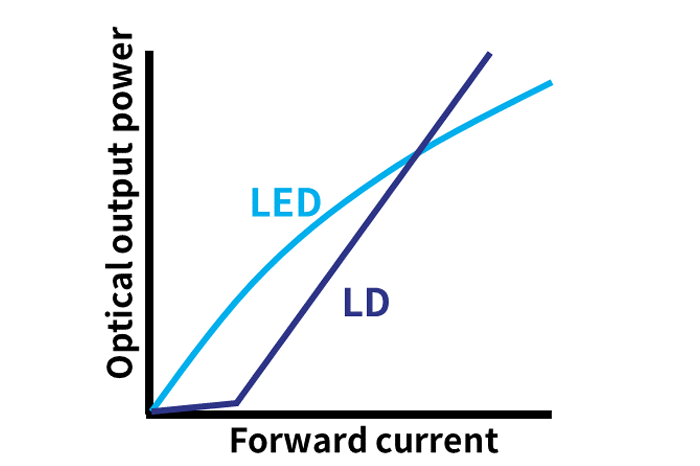 Linearity of optical output
LDs maintain a high optical output even at high currents.