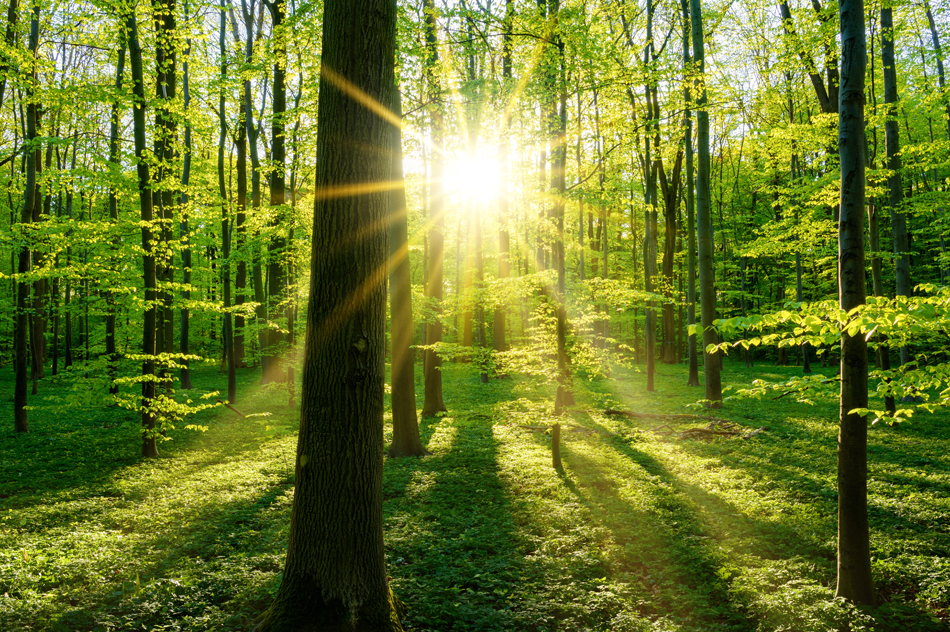 ・The pursuit of quality of light as "AKARI" (light)
・LED with a spectrum close to sunlight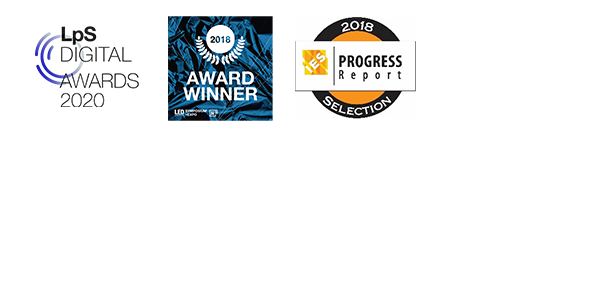 产品特性
What is Optisolis™?
Optisolis™ is a high color rendering white LED that has been realized by combining the blue LED and phosphor technologies and experience that Nichia has accumulated over many years. By bringing it as close as possible to the spectrum of natural light, Optisolis™ will reproduce any color naturally and since the UV emission of its spectrum remains essentially non-existent it minimizes UV degradation of irradiated objects. Because of these features, Nichia's Optisolis™ is highly regarded as the ideal LED solution for museums and art galleries. It is also a great solution for printing and painting factories where accurate color perception is critical, as well as in jewelry stores, retail stores, and other facilities where high color reproduction and natural, comfortable light are preferred.
Features of Optisolis™
Spectrum as close as possible to natural light1 to reproduce any color naturally (Fig.1)
High color rendering index (Ra98-99), one step higher than conventional high color rendering LEDs (Fig. 2)
Since the UV emission is essentially non-existent in the spectrum, the degradation of irradiated materials can be reduced dramatically.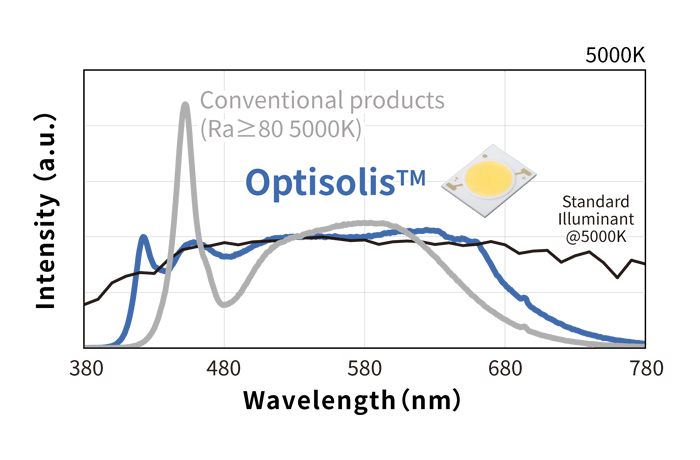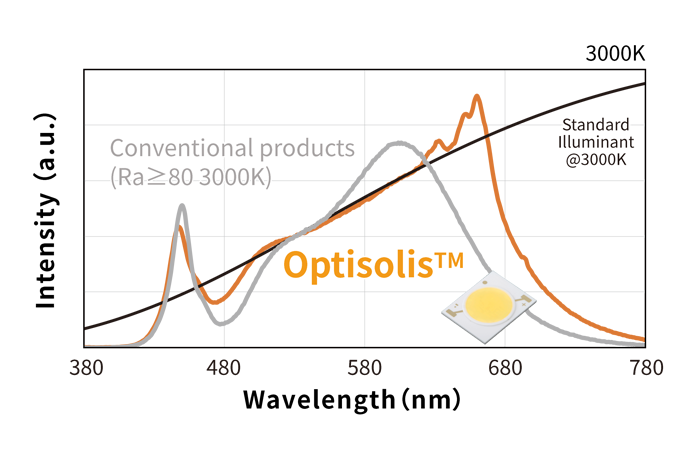 Fig.1: An example of the spectrum (Part No. NFCWL036B-V3, TJ=85°C,DC) 2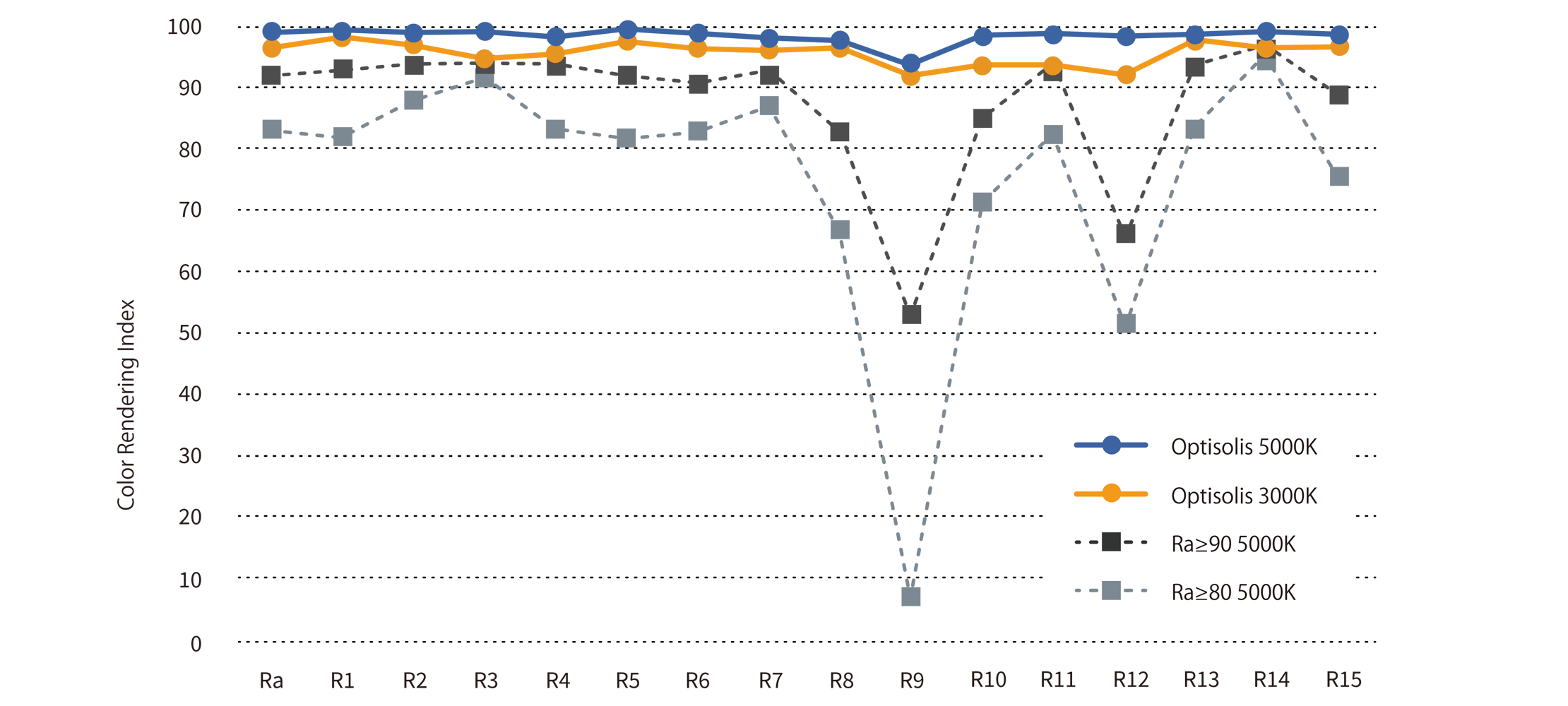 Fig.2: An example of the color rendering index
1Natural light: Based on the light of the black body as defined by JIS Z 8720 (Standard light and standard light source for color measurement)
2The above values are from measured samples and are for reference purposes only, these values are not guaranteed.
适用产品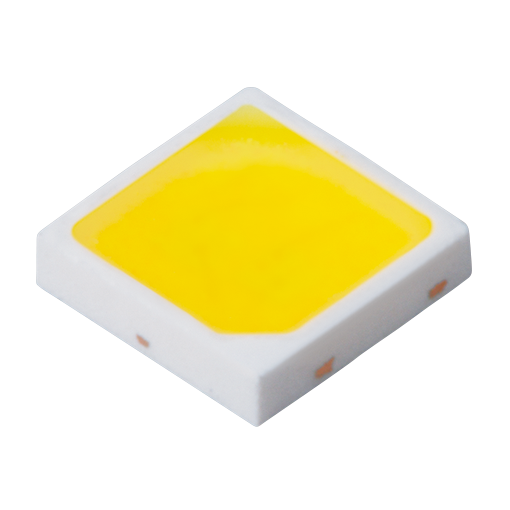 NF2W757G-F1 (Optisolis)
~0.2W Class, 122 lm/W (5000K)
Product List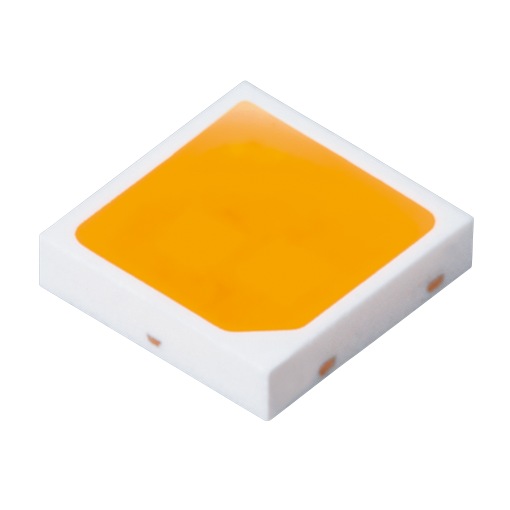 NF2L757G-F1 (Optisolis)
~0.2W Class, 134 lm/W (3000K)
Product List
使用情境