270 Series
Ideal for miniaturization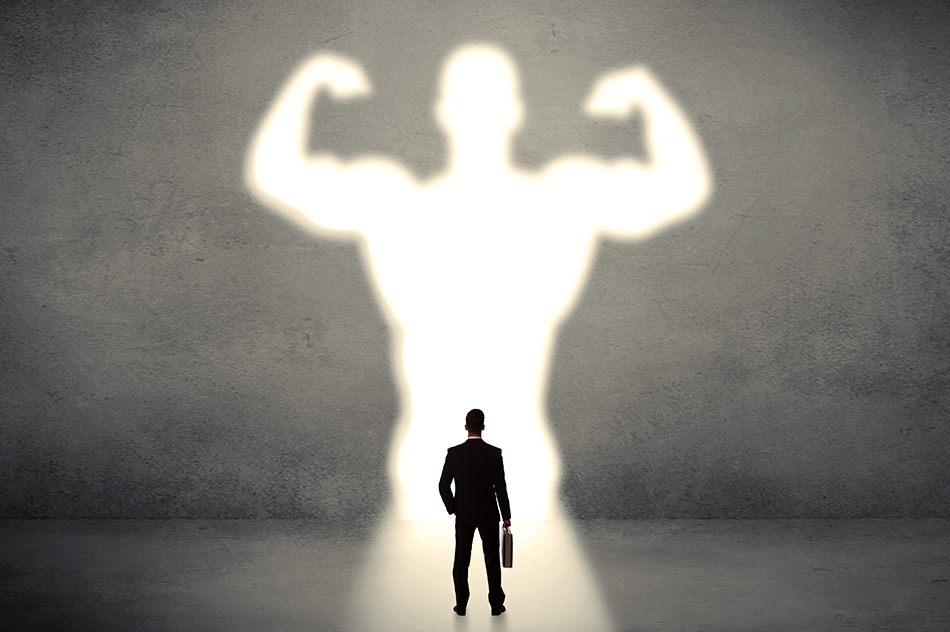 High power hidden in a small package
产品特性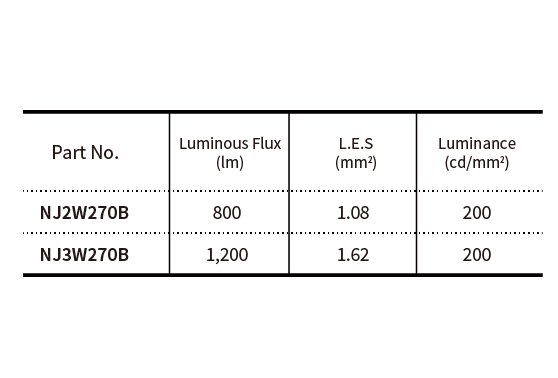 Narrow width and high density light output is ideal for slim headlight designs.
For customers looking for higher luminance,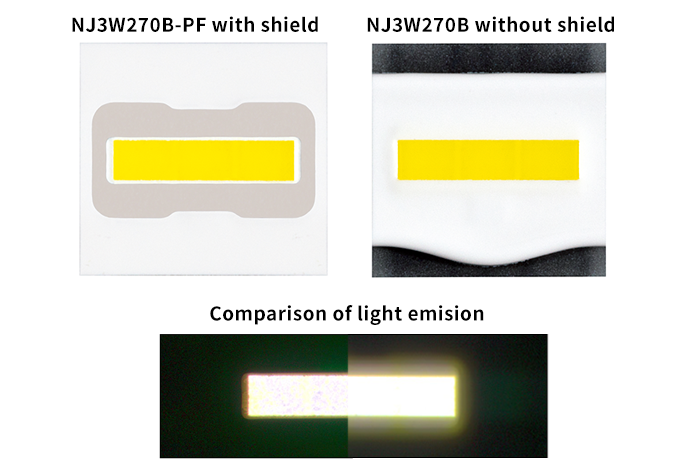 270B-PF Series with a shading shield is ideal as a low-beam light source with clearer contrast.
适用产品
The "GigaWhite™" Laser Diode (LD) is an option.
GigaWhite™ is an SMD type super high luminance white LD light source developed for automotive headlights, specialty lighting, and industrial lighting.
The super high luminance, which is the key feature of this light source, enables compact headlights and specialty lighting that can only be realized with LDs.
LEARN MORE