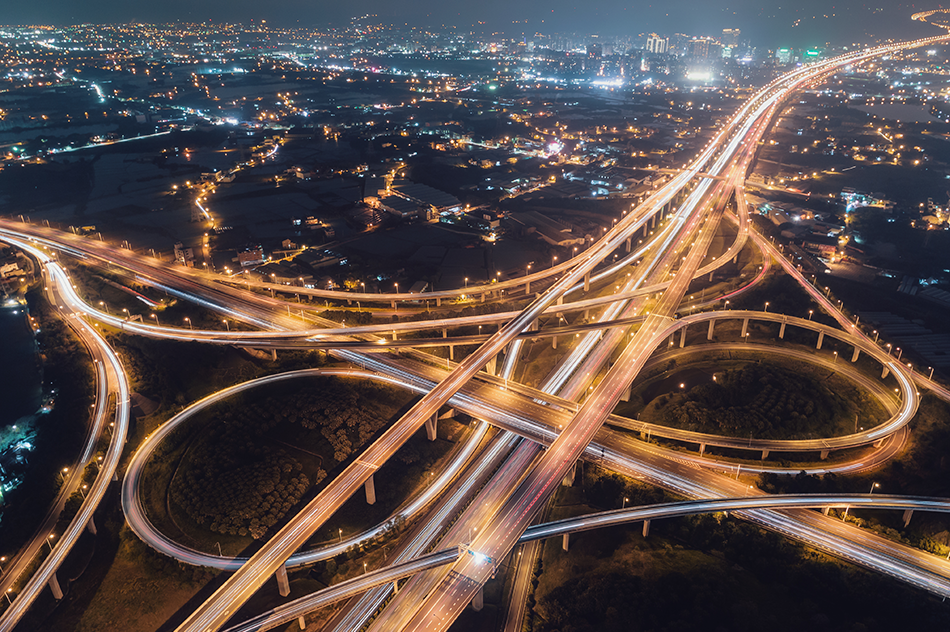 Ceramic high-power 3535 LED with a wide range of options for both output and color
产品特性
What is the 19 Series?
The 19 Series consists of 219, 519, and 719 LEDs in different power ranges, and are highly reliable high-power LEDs (3.5 x 3.5 mm / 3535 size) using a ceramic substrate.
With high output, long life, and high reliability, these LEDs are ideal for outdoor lighting in harsh environments such as street lights. In addition to a wide range of output options, the 19 Series offers a variety of CCT options ranging from 1800K to 6500K and CRI selections from R70 (Ra≥70) to R9080 (Ra≥90, R9≥80). Additionally, a variety of vivid discrete colors including blue and amber are suitable for spotlights and stage lighting which require both high output and vivid colors. Furthermore, Nichia continues to focus on the quality of light and has launched the NVSW219C-V2 which has improved color uniformity, and the NVSW719AC which achieves super high luminance.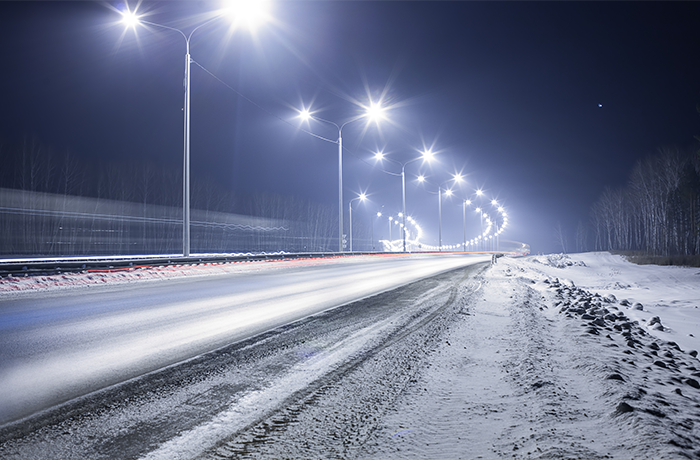 Key Features of the 19 Products
Traditionally, the flagship products of the 19 Series have been the products that have a dome such as NVSW219F-V2 and NVSW519A-V1. Nichia has since expanded the 19 Series to offer the NVSW219C-V2 (without a dome) providing superior light uniformity, and NVSW719AC offering super high luminance with the same package size. As shown in the chart below, each product has key features it excels in.
Table 1: Key Features of the 19 Products
Part number
Category
NVSW219F-V2
NVSW519A-V1
NVSW219C-V2
NVSW719AC
Efficacy

Excellent

Excellent

Good

Good

Color Uniformity

Good

Good

Excellent

Excellent

Luminance

Good

Good

Good

Excellent

Luminous Flux

Good

Excellent

Good

Excellent

Product Image
What is NVSW219C-V2?
The NVSW219C-V2 was released in order to provide a product that has minimal color irregularities when viewed from any angle. This high-power LED emphasizes matching with secondary optics and focuses on the quality of light.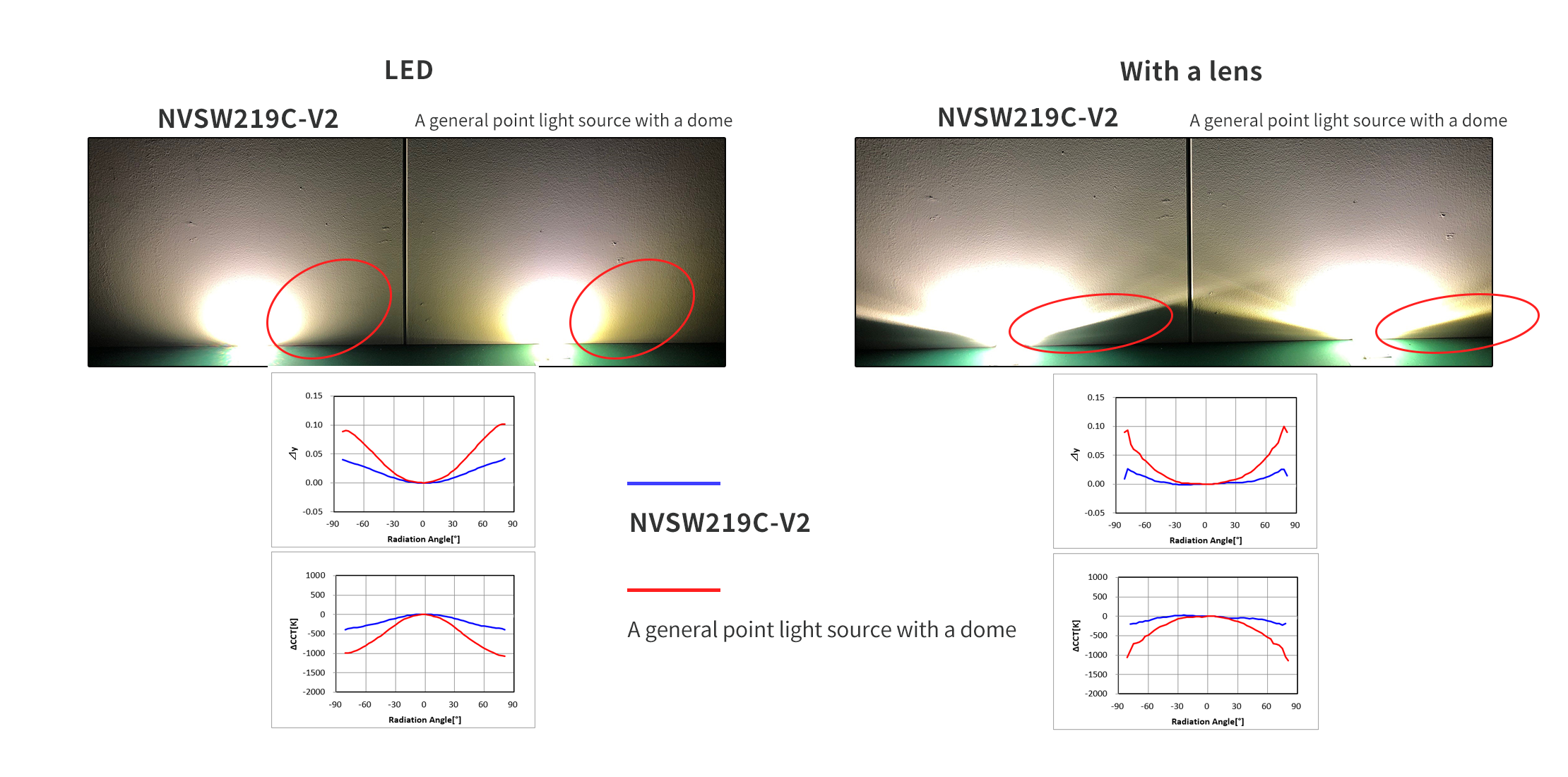 Figure 1: Comparison between the NVSW219C-V2 and a general point light source with a dome for color irregularity, light distribution color temperature, and chromaticity data
What is NVSW719AC?
This is the world's first LED that achieves super high luminance through an innovative structure with multiple light-emitting layers.
It enables simplification and miniaturization of luminaire design, and enables the realization of completely new lighting spaces.
LEARN MORE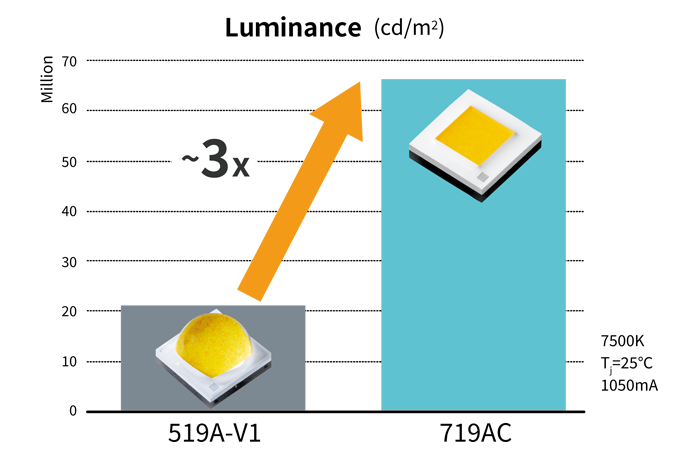 Figure 2: Comparison of luminance with conventional products of the same package size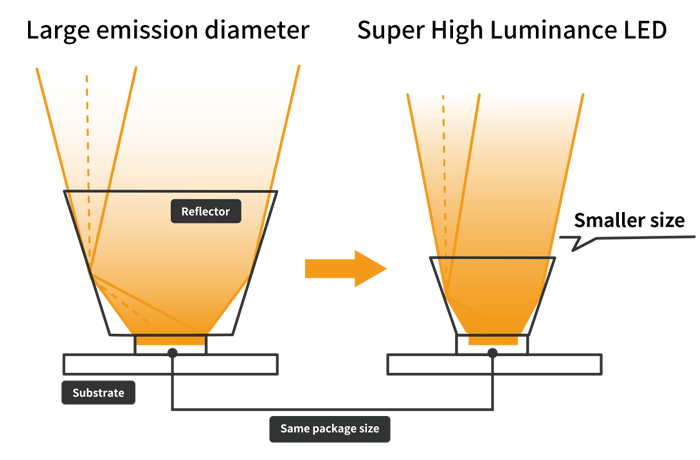 Figure 3: Enabling Compact Fixture Design
适用产品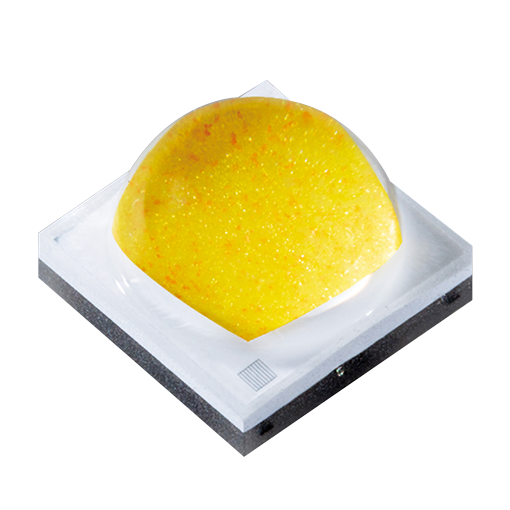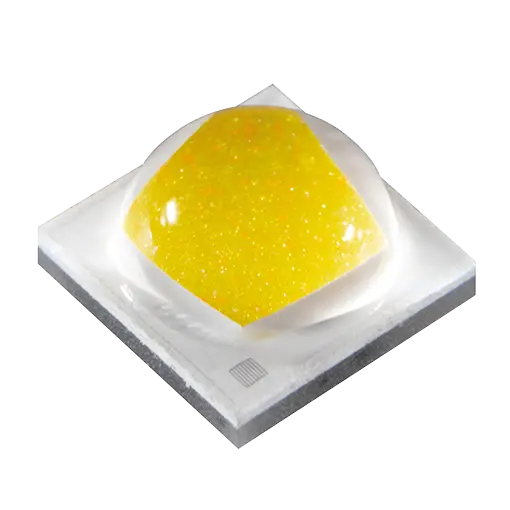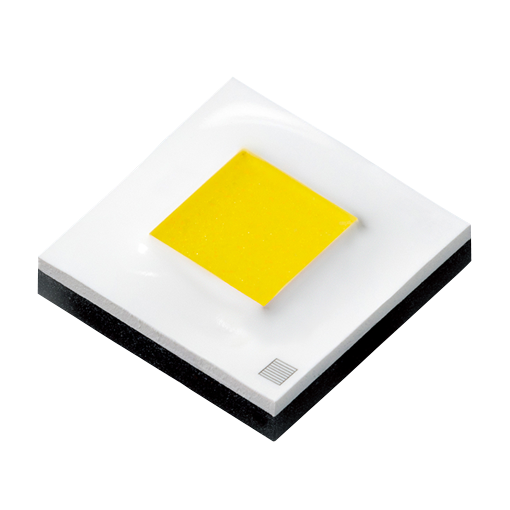 Click here for information on Super High Power options.
用途